Who does not want to go on a vacation and enjoy with family? Obviously, everyone gets excited while planning a vacation and the thrill gets doubled when the destination is of your choice.
But sometimes a thought of taking a break from work sends you in a hustle mode.
Now, let me ask you, are you in the same 'hustle overdrive' mode? Are you worried that you can't take a vacation because of work? Do you think that the office will fall apart because you were on leave for few days?
If yes, I am sorry to say you are overthinking. Don't worry about your work. Your clients, your projects - nobody knows better than you.
If you will not take a break from this hectic life, you will soon burn yourself out!
I completely understand that the present situation is a big reason to worry because the workload is infinite plus competition is so severe, you are required to sit for extra-long hours than the usual timing because of the job responsibilities which make them barred from the vacations or else anyone more willing will do it.
But at the same time, your health is also deteriorating. People say, "Health is Wealth" not only for fun. It's actually true.
Times when we feel tired, gloomy and depressed, the need to take a break becomes imperative for the sake of our mental and physical health.
Here you need to sail through the 4 important reasons why vacation is necessary to your health and office, both.
Let's dive in:
1. Vacation is a Bliss
Are you juggling with the phase "Eat, Work, Sleep and Repeat"? Are you feeling tired and demotivated at work? If yes, you badly need a break.
When you start feeling that life has become boring and monotonous, vacations come as a savior.
It is clear indication that you need to make some changes in your life. Book your tickets, go out, get some fresh air, revive your mood and re-energize yourself.
Spend some quality time with your family, talk to your children, play with them. Believe me, the family is the best stress reliever medicine!
2. Vacation Improves Health
Are you suffering from health issues such as hypertension, backache? Continuous working for 9 hours in front of your laptop can make anyone ill and lethargic.
Do not ignore these issues for the sake of daily office work. Plan a vacation with your family or friends and enjoy your "me time" to get relieved from this stress.
After coming back, you will see a remarkable change in your health which will lead you towards happiness and enthusiasm at the workplace and beyond.
3. Vacation Improves Productivity at Workplace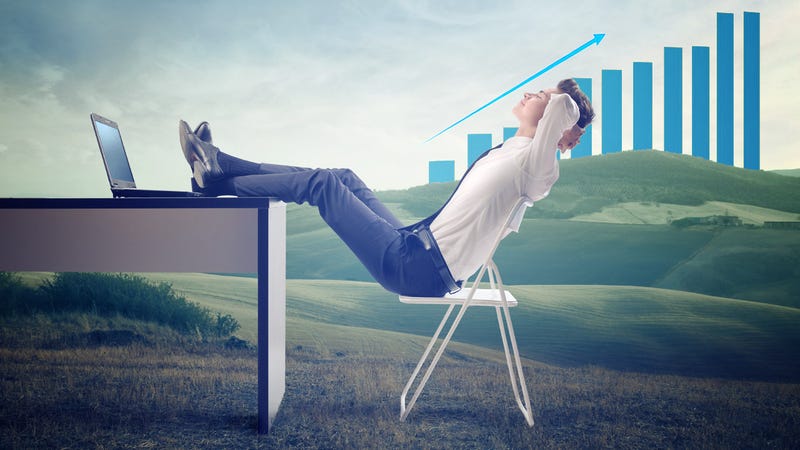 I did a survey with some office goers and found that people who have just returned from a holiday were looking fresh and delighted than the ones who have not been on a holiday for years. Can you see the difference?
An employee who has recently returned from a vacation will be willing to take extra work than the assigned one and complete them within the deadline which is profitable for the company in the long run.
If you don't agree, try it yourself! Go for a holiday and after coming back, you will notice the wonders you will do with your work performance.
4. Family Time
When was the last time you sit with your family members and have some chit-chat session? Yes, I am asking this question to you.
Do you remember? If no, it means it is being too long you had spent time with your family. Maintain a balance between your personal and professional life. Give the family the priority they deserve.
Spend time with them and make memories for a lifetime!
So, these are the 4 good reasons why vacations are so necessary for our lives.
Wrap-Up:
All the reasons that I have mentioned above are pretty cool for provoking a person to have their vacations where they can relax and get some time to spend with their loved ones.
So, what are you waiting for? The time is right to plan a vacation that you have been skipping for a long which will freshen up your mind like a breeze.
Now the big question arises – where to go for a vacation?
Why not try Maharashtra this time? A perfect holiday destination that never fails to mesmerize tourists with its scenic and historical beauty. The magnificent allure and peaceful ambiance will make you fall in love with the place. Plus the monsoons. What more you could ask for?
Let me make the task easy for you! Read another awesome blog "5 Off-beat Places to Visit in Maharashtra". After reading this blog, you will get to know some useful insights about 5 Best Places to Visit in Maharashtra.