Your kitchen is the place that reflects your personality and anyone coming to your home will surely check out your kitchen, so it needs to be properly maintained and cleaned. Kitchens go through a lot of wear and tear over the years. Excess oil from cooking, improper dusting, faulty work of chimneys and other appliances are a few reasons why a kitchen can require remodeling. Kitchen renovation is a great idea to give a new life to the kitchen but also to help to make your culinary experience better and efficient. Listed below are a few reasons why we suggest you go for kitchen renovations.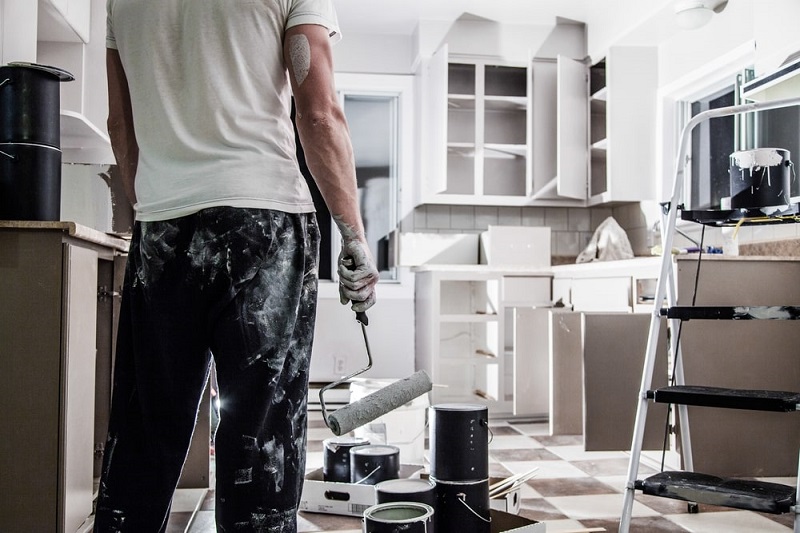 1. Improve Functioning:
When you opt for kitchen renovations, you do so to improve the look and functioning of your kitchen. You add some stuff and reduce some, all for the sole purpose of making your kitchen more functional and efficient. When cabinets are added to the kitchen, it becomes more organized and a lot of space is cleared up. This further gives you a clean environment for hassle-free cooking and improves the functioning of the kitchen. Renovating your kitchen basically implies upgrading it.
2. Reduce Costs:
When kitchen renovations are done, old appliances are disposed of and new ones are installed. It is known for a fact that old appliances that depreciate with time and use spend more energy in the form of electricity or battery power, which further results in higher bills. Newer appliances, be it a refrigerator or a microwave, come with energy saving features. They are also obviously less power consuming than the old ones. Hence, kitchen renovations help in reducing costs by reducing bills.
3. Better Looks:
The most obvious but important benefit of going for kitchen renovations is that it updates the look of your kitchen. Modular kitchens have been a thing for a while now and with time, they only get better and more in number. Renovating your kitchen adds a personal touch to the interiors and blends in with the theme of the entire house if it has undergone some changes in due time. Kitchen renovations add to the visual appeal of your kitchen and ensure happy cooking hours.
4. Increase Comfort:
Kitchen renovations make your time in the kitchen more comfortable. This is because renovating your kitchen style means adding new appliances equipped with the latest technology and state of the art interior parts. This makes your work in the kitchen more comfortable. For example, a new ventilator will come with the latest features and make it more comfortable for you to cook in the kitchen, by cleaning the air better.
5. Increase Resale Value:
A kitchen renovation is an asset to the house. A modular kitchen equipped with the latest technologies attracts customers. If you put your house up for sale sometime in the future, the presence of a renovated kitchen will raise its price in the market. A newly remodeled kitchen appeals to buyers looking for already built houses without compromising on its features.
6. Improves Safety:
The improper functioning of old kitchen appliances can be a great health hazard. They can even prove to be fatal at times. It is imperative to get a kitchen renovation done, to replace old appliances with new ones. Kitchen renovation reduces any risk of injury from worn out and inefficient kitchen appliances. It makes the process of cooking much safer.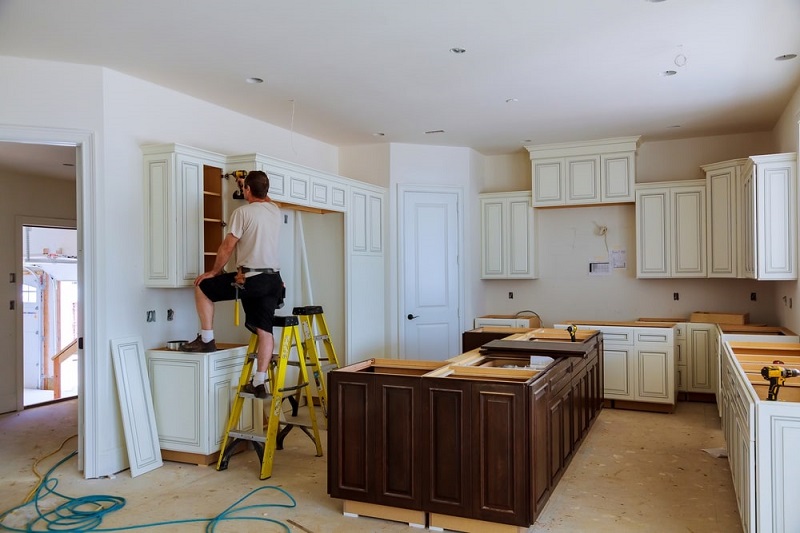 Why Opting For A Kitchen Renovation Is A Wise Decision?
Kitchens are undoubtedly one of the most inhabited corners of a house. Naturally, with time, kitchens undergo a lot of damage and do not usually look the best they otherwise can. The appliances also deplete with time and consume more energy than normal. That is when it becomes necessary to go for a kitchen renovation.